[ad_1]

Online payments are inevitable for every shopping website.
So, website owners make use of payment gateways like PayPal on their websites.
However, it may not work as we expect and sometimes gives PayPal error 10605 too.
At Bobcares, we often get requests to fix PayPal error 10605 as part of our Server Management Services.
Today, let's get into the details and see how our Support Engineers to fix PayPal error 10605.
How we fix common PayPal errors
At Bobcares, where we have more than a decade of expertise in managing servers, we see many customers face problems while managing PayPal.
Now let's see the major reasons for the 10065 error and how our Support Engineers fix it.
1. Incorrect settings
Recently, one of our customers had a problem with his PayPal set up on the server. He connected PayPal with his website. But he was getting Currency is not supported error message on payment,
The error looked like,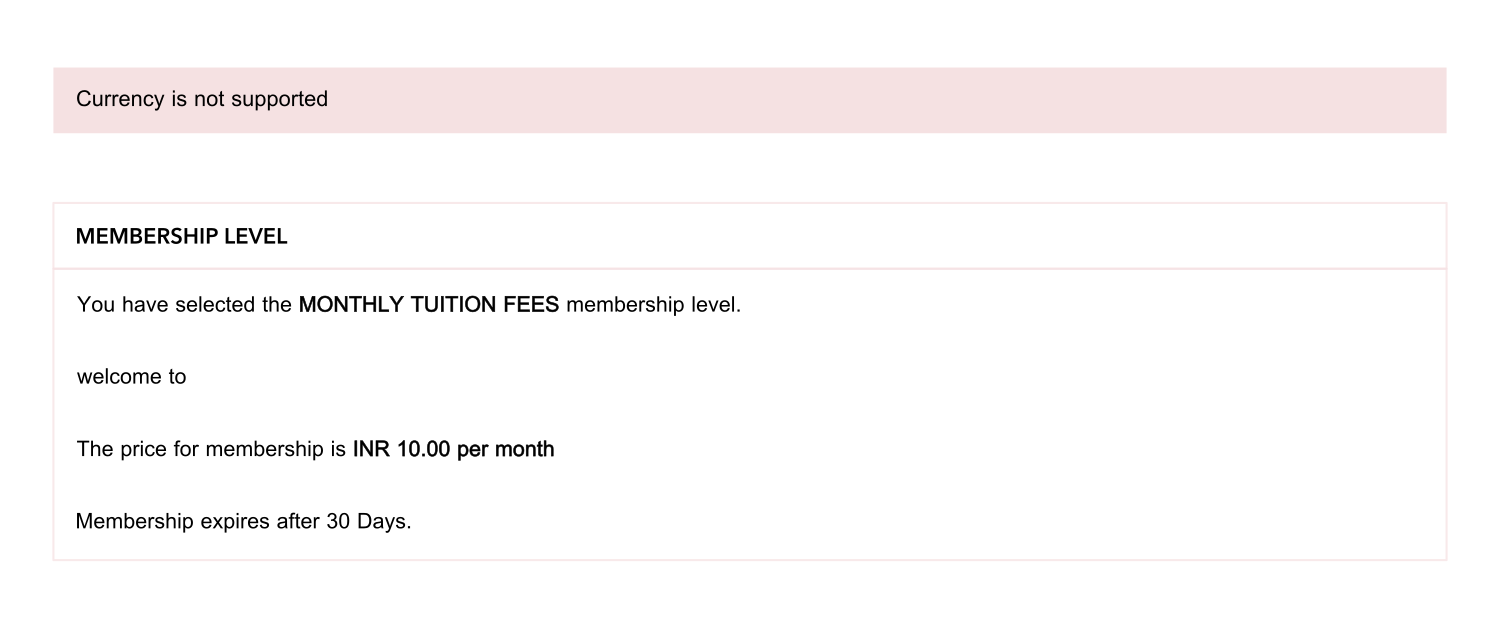 On checking, our Support Engineers found that the default currency was set up wrongly. The solution was to switch the default currency to something that is supported but requires changing of all prices in the shop.
So, we solved the problem by adding a define called PAYPAL_FORCE_CURRENCY. We replaced the file process.php in modules/payment/paypal/express_checkout/ and at the top of the file modified the PAYPAL_FORCE_CURRENCY to which currency wish to use.
This fixed the error and the website started working fine.
Again, wrong currency settings in WooCommerce results in the error:
PayPal error (10605): An error (10605) occurred while processing your PayPal payment. Please contact the store owner for assistance.
To fix this error, our Dedicated Engineers make sure that the PayPal account currency matches the currency used in the WooCommerce store. We verify it at WooCommerce > Settings in the Currency Options area as well as in the Paypal account.
2. Default currency
Similarly, while making a payment from different nations on a website via PayPal gateway, customers may get error currency is not supported. This happens despite customers selecting their default currency too.
Here, the fix is to modify the currency settings. For this, our Support Engineers do the following steps.
1. initially, we log into the PayPal account.
2. Then, we click Money at the top of the page.
3. Next, we click Manage Currency and choose the currency to make Primary.
4. At last, we click on Make Primary.
That's it.
[Need assistance to fix PayPal errors? We'll help you.]
Conclusion
In short, PayPal is one of the largest online payment processors in the world. PayPal error 10605 may happen when the default currency is incorrectly set up. Today, we saw the various reasons for PayPal errors and how our Support Engineers fix them.
[ad_2]

Source link